Orbera Gastric Balloon Safety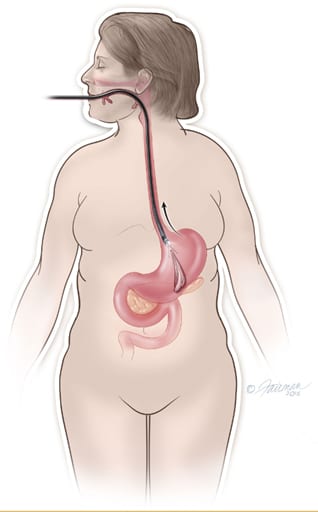 The ORBERA™ Intragastric Balloon System is intended for adult patients suffering from obesity, with a body mass index between 30 and 40 kg/m2, who have attempted other weight loss programs, such as diet and exercise, as well as behavior modification programs, but did not find success with these programs and were unable to lose the weight or keep it off.
The ORBERA™ Gastric Balloon requires that you be willing to follow a 12-month program, beginning when the device is placed and continuing for 6 months after the device is removed. This program includes a healthy diet and exercise plan that you must stick to. If you do not follow the diet and exercise program, you will not experience significant weight loss, and may not experience any weight loss at all.
We understand that losing weight and keeping it off is not easy. As you follow this program, you will be supervised by a team of physicians, physiologists, and nutritionists. They will be a part of your team and help you stay committed to healthy eating and exercise habits.
The ORBERA™ Gastric Balloon will only remain in your stomach for six months. Any longer than that will put you at risk for complications, such as bowel obstruction, which can be fatal.
Some patients may not be eligible for ORBERA™. A discussion with your doctor about your medical history and a physical examination will determine whether or not you are eligible for the Gastric Balloon. Moreover, while the device is being placed, your doctor may find internal factors, such as stomach irritation or ulcers, which would disqualify you from receiving the Gastric Balloon.
You CANNOT receive ORBERA™ if you are pregnant, planning to become pregnant within the next six months, or are breast-feeding.
CAUTION: Rx Only
Reference: Directions For Use (DFU). ORBERA™ Intragastric Balloon System (ORBERA™). Austin, TX: Apollo Endosurgery, Inc.
return to Orbera Gastric Balloon Resultscontinue to Obalon