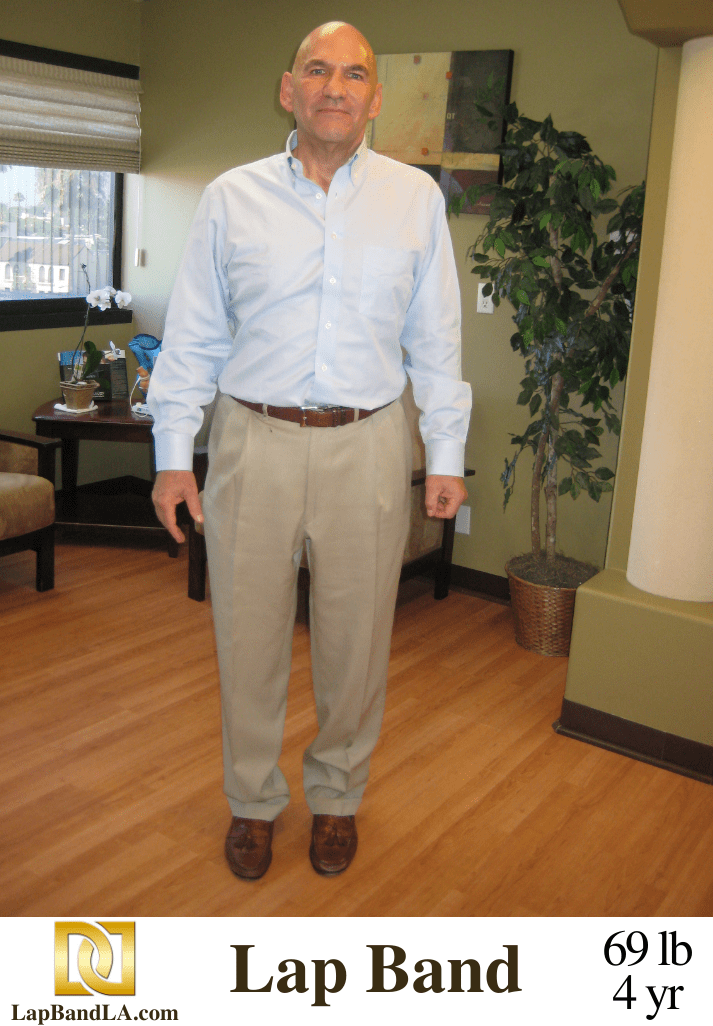 "As a healthcare professional and a Professor at the UCLA Medical School, I carefully researched who was the best trained and highest quality surgeon for LapBand's in Southern California. Dr. Davtyan's credentials are unmatched."
"I have lost dramatically, yet without struggle in 4 months, cured GERD, sleep apnea and reduced blood pressure meds, and I feel and look great."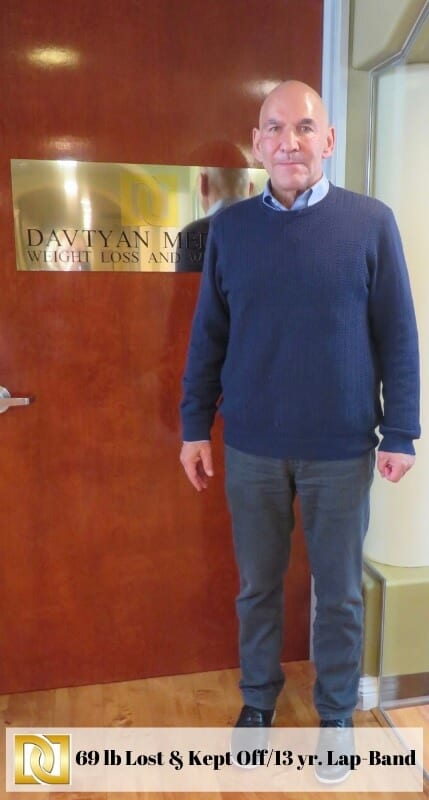 As a healthcare professional and a Professor at the UCLA Medical School, I carefully researched who was the best trained and highest quality surgeon for LapBand's in Southern California. Dr. Davtyan's credentials are unmatched. He was trained as a surgeon and least invasive specialist at MD Anderson/ Univ. of Texas, the top Cancer Center in the World, and has done hundreds upon hundreds of Lap Band procedures outpatient. These were the most important for me.
The procedure was quick (home in 3 hours) painless, and I was back at work after a day. As important, Dr. Davtyan made himself available 24/7 … which made me very comfortable, even though I didn't really need it.
I have lost dramatically, yet without struggle in 4 months, cured GERD, sleep apnea and reduced blood pressure meds, and I feel and look great.
He and the staff are very caring, committed, knowledgeable, and accessible. Their medical expertise and quality are matched only by their 5 star services.
– J. W.