Landing Page
Your Weight Ends Here - Gastric Sleeve in Los Angeles
Congratulations on making the best decision of your life! The Gastric Sleeve is a revolutionary procedure that can, on average, permanently result in more than 66% of excess weight loss!
Dramatic improvements include:
– Improvement or Remission of Type 2 Diabetes
– Sleep Apnea
– High Blood Pressure
–  Joint Pain
– Decreases Risk of Covid-19 
– Decreases Risk of Cancer
Dr. Davtyan is one of the most respected weight loss surgeons in the Los Angeles area. He is Board Certified in Surgery and Bariatric Medicine. He has a deep personal understanding of his patients' weight loss challenges and makes them feel immensely comfortable as they embark on the exciting journey to lose weight and reclaim their health.
Our offices are located in Beverly Hills, Glendale, Rancho Cucamonga, Fountain Valley, and Marina Del Rey.
In this procedure, approximately 80% of the stomach is removed, leaving on the portion that resembles the shape of a sleeve. Because the volume of the stomach is reduced, patients eat less and lose weight.
Evidence shows that this procedure can help patients achieve significant weight loss with a low complication score.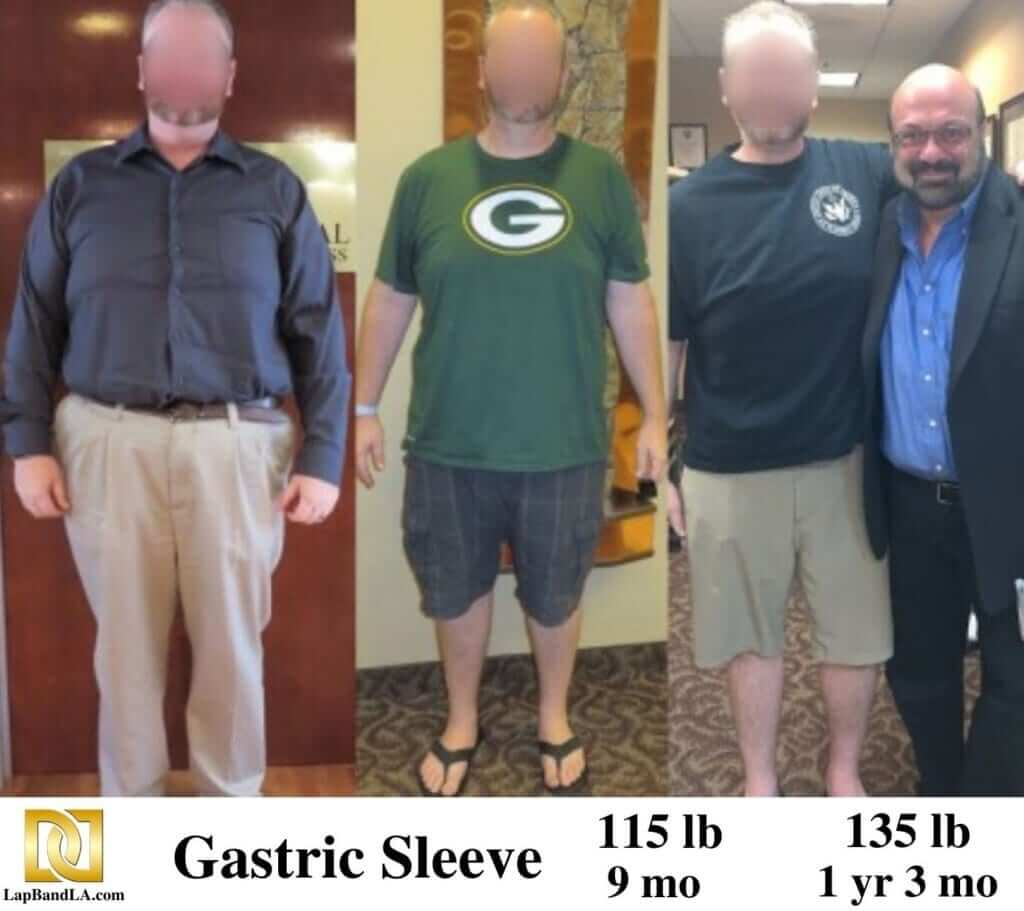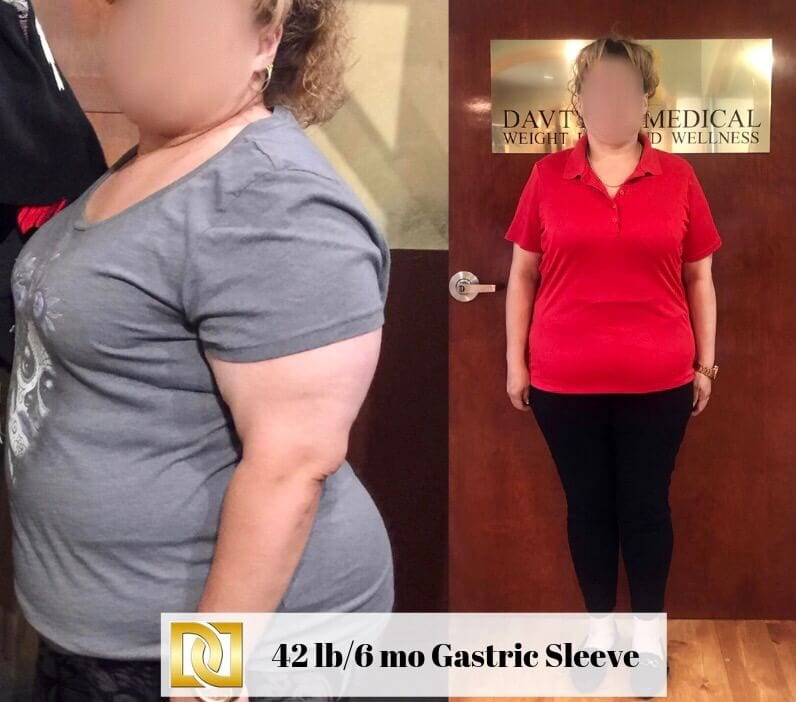 Gastric Sleeve Results with Dr. Davtyan
1) Patients can achieve significant weight loss. Gastric Sleeve patients see an average of 66% excess weight loss over the course of 18 months.
2) Type 2 diabetes is improved or goes into remission in 70% of patients
3) Obesity-related health conditions can be significantly improved and in some cases reversed. There are often significant improvements in sleep apnea, high blood pressure, joint pain, and hyperlipidemia
4) As excess weight is lost, patients are able to increase physical activity, which increases self-confidence and well-being.
5) Because the gastric sleeve surgery is minimally invasive, the hospital stay in Los Angeles or Beverly Hills and recovery times are shorter than with other, more invasive weight loss procedures.
6) The procedure is permanent, which makes it a lifelong treatment for obesity
How many more reasons do you need? Schedule your start to a new life now!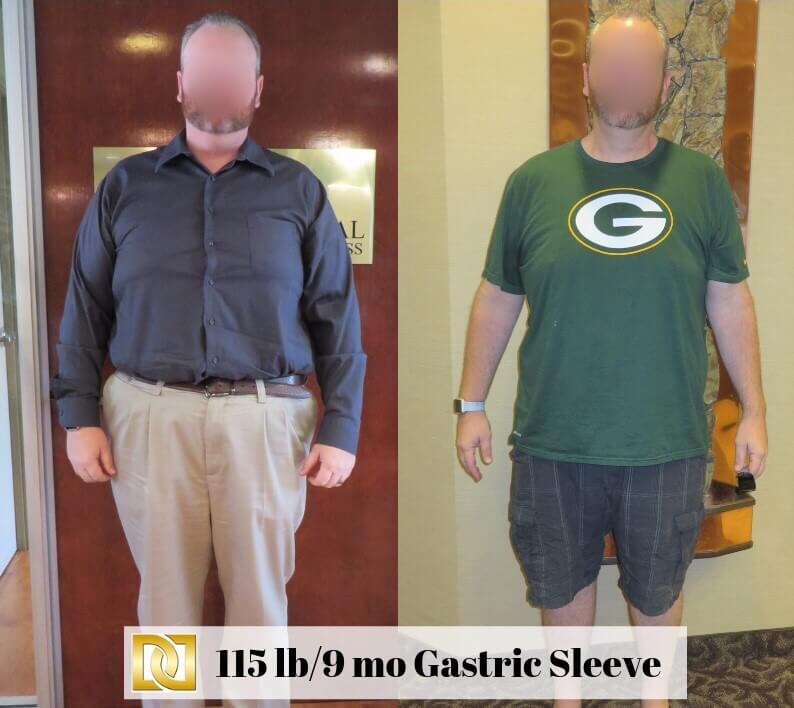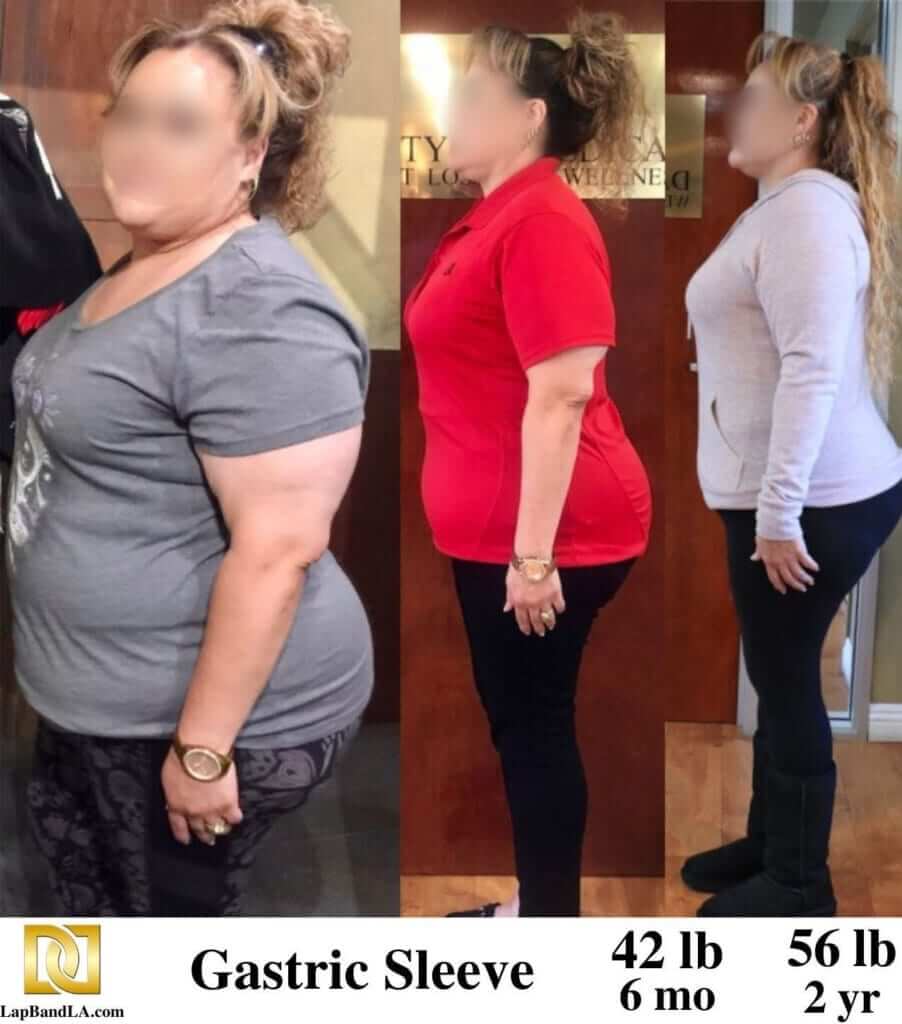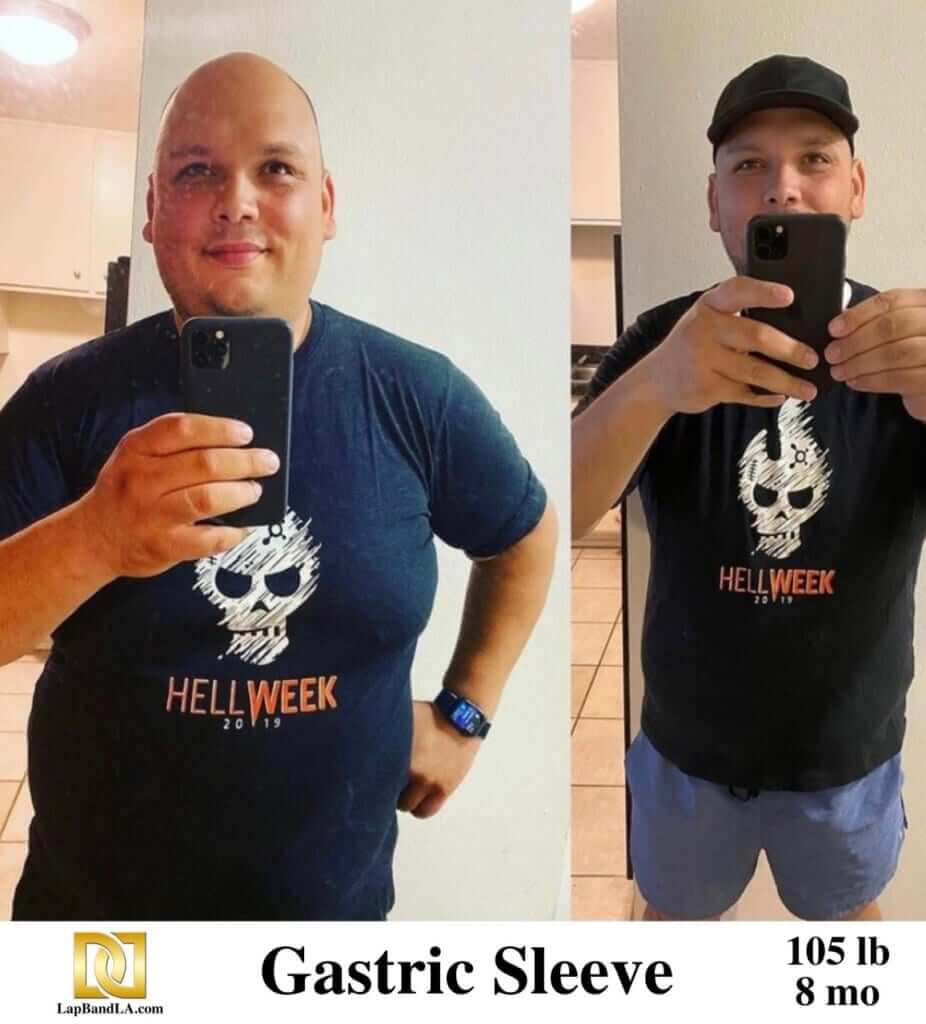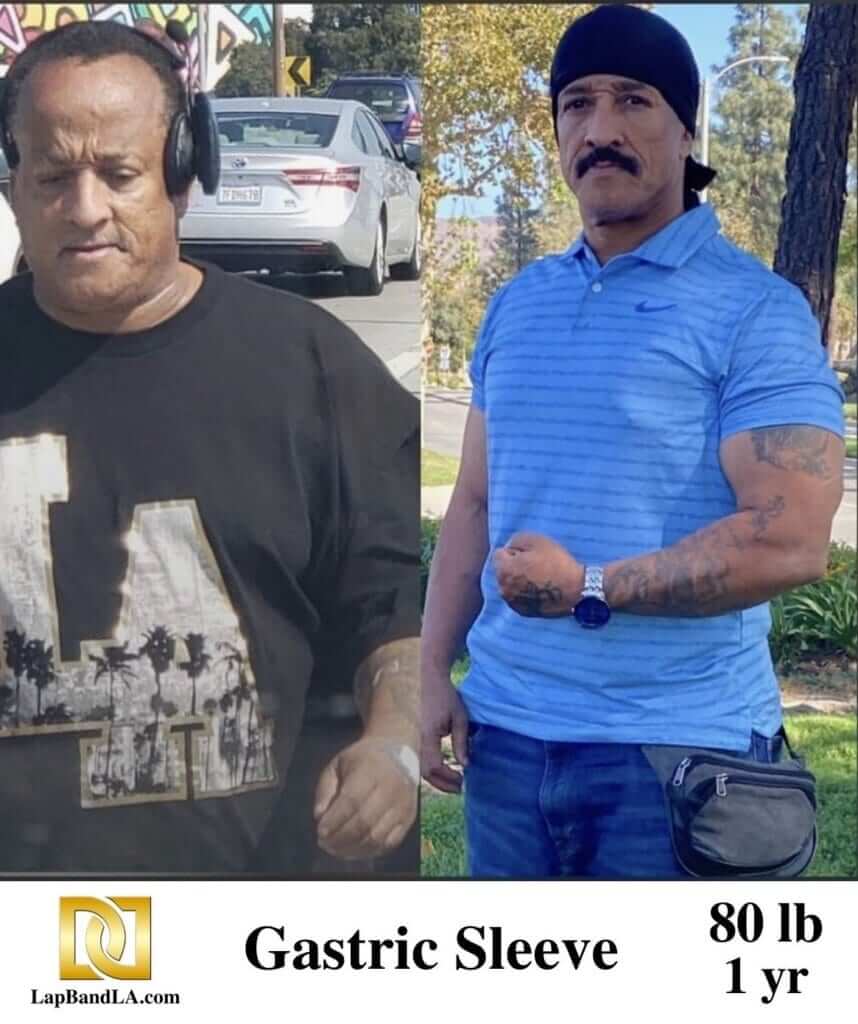 "I DECIDED TO BECOME A DOCTOR OUT OF A VERY STRONG DESIRE TO HELP THOSE IN SUFFERING, TO REVERSE OR CURE DISEASES, AND TO BRING JOY AND HAPPINESS TO OTHERS. THIS IS REFLECTED BOTH IN THE CHOICE OF MY PROFESSION, AS WELL AS THE SUBSEQUENT CHOICE OF MY SPECIALTIES WITHIN MEDICINE."
Dr. David Davtyan's Training

I received my medical education at the UCLA School of Medicine. Throughout my training, I have been blessed with outstanding teachers and extraordinary opportunities. During my second year at UCLA, I studied pharmacology with Doctor Louis Ignarro, an outstanding scientist and teacher that went on to receive a Nobel Prize for his work related to the biological effects of Nitric Oxide.
185 days later I am feeling great and happy with my decision to choose Dr. D as my Surgeon. He is also a Lap Band Patient which makes him even more wonderful. This office seems to cater to a the Armenian peeps that you will find in Glendale.
Wendy S.
My experience with Dr. Davtyan continues to be amazing. I'm glad I chose to have my lap-band surgery by Dr. Davtyan. It's been 7 years, and I have lost and kept off over 132 lbs, most of which was in the first year. He is the most caring and talented surgeon and has helped me restore my self-confidence and my general overall health.
Beth C.