Obalon Gastric Balloon Information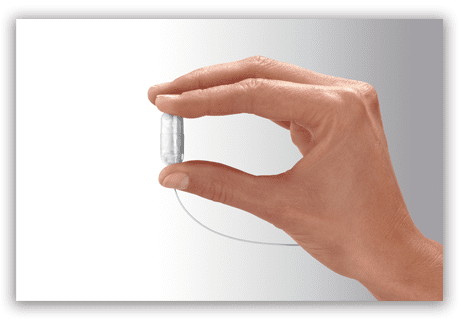 The Obalon Balloon System is the first swallowable intragastric balloon system indicated for temporary use to facilitate weight loss in adults with obesity (BMI of 30 –40 kg/m2)who have failed to lose weight through diet and exercise. This nonsurgical, fully-reversible device for weight loss consists of a balloon folded inside a capsule that is swallowed by the patient, with no sedation or anesthesia required. Once the balloon reaches the stomach, it is remotely inflated with gas via a micro-catheter that is then removed, leaving a lightweight, buoyant balloon in the stomach. Each administration is less than 10 minutes on average. The balloon is roughly the size of a small orange, or 250 cubic centimeters.
Watch To Learn About The Makers of Obalon Gastric Balloon
Insertion procedure
Each balloon placement is done at an Imaging Center in Los Angeles, typically taking less than 10 minutes, with no downtime
Swallowable capsule contains the balloon and allows for placement without the need for sedation
Thin, flexible microcatheter facilitates balloon inflation and is gently removed after each placement, leaving the inflated balloon behind
Two additional balloons will be placed gradually over 3 months to maximize patient tolerability and facilitate progressive weight loss
Lightweight, buoyant balloons, residing in the top of the stomach, are designed for patient comfort
All balloons must be removed 6 months after the first balloon is placed

Removal procedure
All 3 balloons are removed by a brief, approximately 15-minute outpatient endoscopic procedure, which is performed under light, conscious sedation.
return to Obalon Gastric Balloon Resultscontinue to Obalon Gastric Balloon FAQ