Obalon Gastric Balloon Results
PROVEN WEIGHT LOSS
FDA-APPROVED, NON-SURGICAL
SAFE
AFFORDABLE
CONVENIENT
The results of Obalon gastric balloon procedure can be amazing. Just take a look at the results achieved by Obalon patients. Dr Davtyan is a highly qualified physician who can assist you in losing weight through Obalon gastric balloon procedure.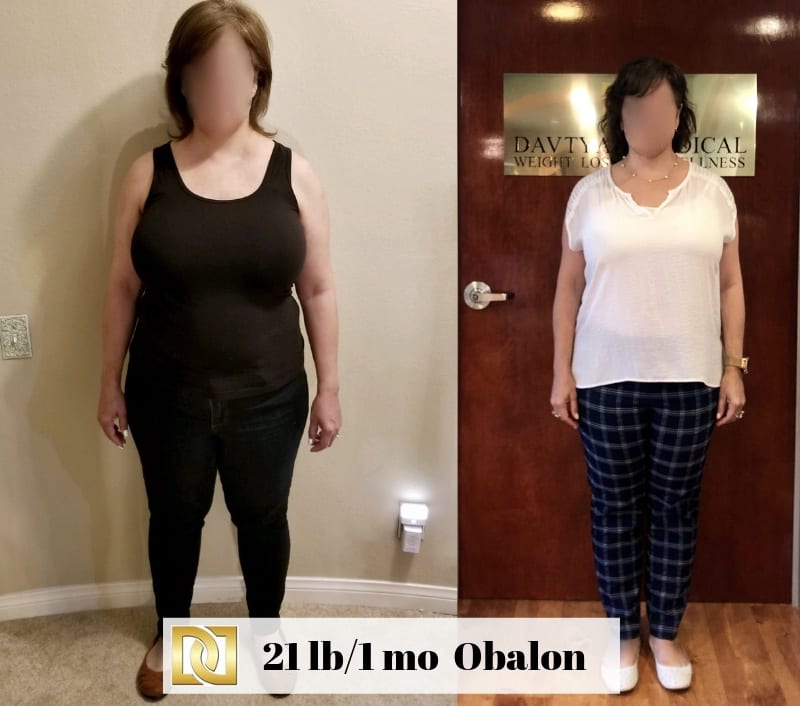 You are a candidate for the Obalon Balloon System if you have a body mass index (BMI) from 30 to 40 kg/m2 (30 to 100 pounds overweight) and are 22 years or older. The program begins with the placement of the Obalon Balloons in your stomach for up to six months. The program should be accompanied with a healthy diet and exercise program during the time you have the balloons and is recommended for six months after the balloons are removed.
Patients usually resume normal activities immediately after the balloon placement procedure.

return to Obalon Gastric Balloon Procedurecontinue to Obalon Gastric Balloon Information