ReShape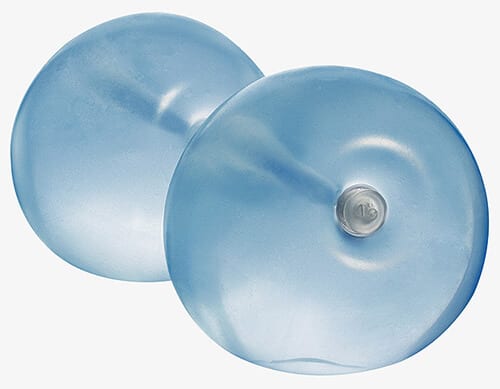 The ReShape procedure helps kick start your weight loss journey by using two saline-filled gastric balloons that are connected and placed in your stomach for a period of six months. Because the balloon takes up space in your stomach, there is less room for food, which makes you feel full quicker than normal.
One of the big differences between the ReShape balloon and other gastric balloons is that it has a larger capacity, so it takes up even more space in your stomach.
The insertion of the ReShape gastric balloon is done in one procedure without the need for an x-ray.
Because of the way the ReShape balloon is designed, the risk of the balloon migrating has been minimized, which helps prioritize patient safety.
Another key benefit of the ReShape dual weight loss balloon is that it's designed to conform to the natural shape of your stomach, as to make the patient more comfortable than other gastric balloons.
How ReShape Works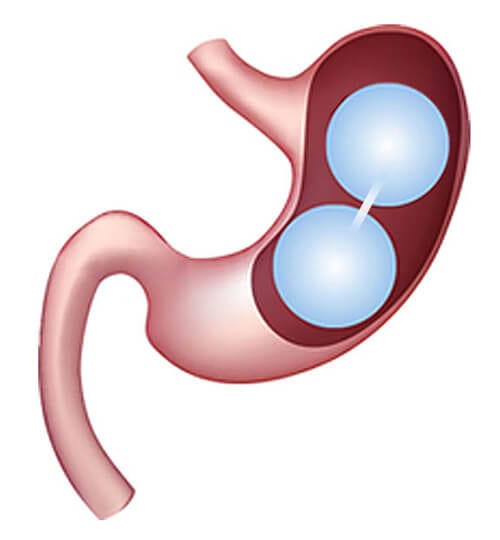 The ReShape gastric balloon is placed inside the stomach, through the mouth, in a non-surgical procedure that requires no incisions or scars and only takes around 20 minutes. The procedure does not require a hospital stay and is done in an outpatient facility. This allows you to get right back to your life and on your way to losing weight.
Because the ReShape gastric balloon is non-permanent and designed to be removed after six months, the procedure is fully reversible.
The ReShape gastric balloon has great results. In a clinical trial patients lost twice the amount of weight with ReShape as compared to only exercise and diet.
After the ReShape balloon is removed, many patients lose more weight or maintain their weight loss.
In order to be a candidate for the ReShape gastric balloon procedure, you should meet these requirements:
1) Have a BMI of 30 – 40 along with a co-morbidity (ex. sleep apnea, high blood pressure, diabetes, etc.)
2) You have never had any previous weight loss procedures.
3) Willing and able to commit to making changes in order to live a healthy lifestyle.
In order to determine if you are a candidate for the ReShape gastric balloon procedure, please contract us for a complimentary one-on-one consultation with Dr. David Davtyan.
return to Obalon Gastric Balloon Safetycontinue to Elipse