Kasandra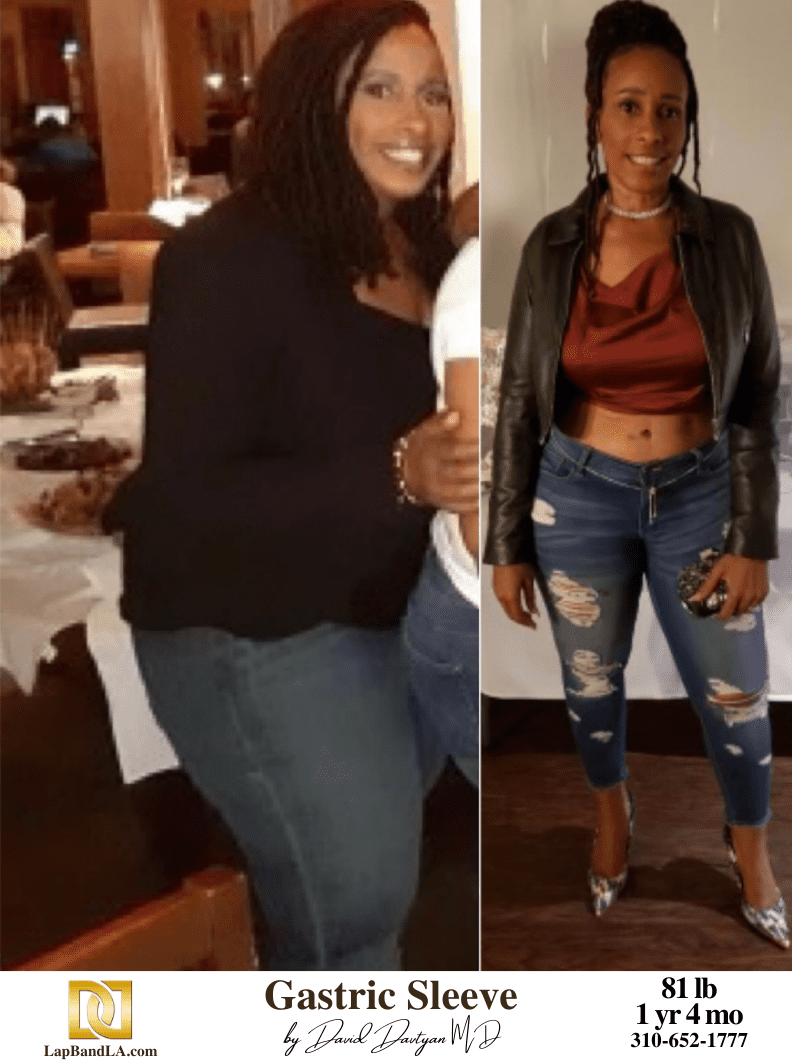 I struggled with losing weight for years and had tried everything from working out to dieting. I could lose a few pounds here and there, but I needed a permanent solution. Once covid hit, I started my search for a bariatric surgeon. I did a lot of research and found Dr. Davtyan. I met with him in May and I remember that when the nurse took my weight, I didn't want to look at the number. When Dr. Davtyan came in, he told me that the first step is to own your weight. He told me the number on the scale was 270 and I was surprised as I wasn't habitually weighing myself! I knew at that moment that I wanted to go ahead with the surgery. Yaya and Doctor were very helpful with getting my insurance approved and after that the process was simple. I chose to do the gastric sleeve and I followed all of the instructions Dr. Davtyan gave me before and after surgery. I think that is the key for success: be open and listen to the doctor's instructions. I did everything by the book. The surgery went smoothly and Dr. Davtyan did a great job! Once he released me to do so, I started working out. Weight loss surgery is a jumpstart to losing weight. You need to be mentally ready for it, and if you are, it can change your life.
He gave me my life back. I'm now down to 180 pounds and only 15 pounds away from my goal weight! I would recommend it to anyone who is on the fence about doing it and tell them to trust themselves and just go for it. It was a great experience! The staff was great, the surgery went great, and the doctor is amazing!
Every time I came in for a post-op appointment, Dr. Davtyan gave me so much reassurance and told me I look so good and was raving about my progress. It was totally worth it! My blood pressure is down, I don't have trouble moving up the stairs any more, and my body is normalizing in every way. I'm so thankful to be healthy now. I'm thankful that the insurance approved my case, I'm thankful that the staff did an amazing job, and I'm thankful for Dr. Davtyan for helping me get my life back!